Bellows are the objects which have concertinaed sides that allow it to expand and contract. When we talk about expansion bellows, these are very flexible items that are easy to compress or extend forward with the help of a little pressure. Vallabh Engineers is the name of the company which is considered to be on the epitome among the other Bellows Manufacturers. We have the prudence and efficiency to serve the best and reliable products to our clients and we aim to provide the same.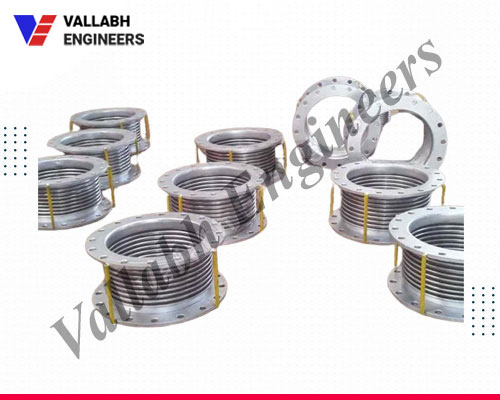 The Extensive Features Of This Product Are As Follows:
Different Varieties - This product is available in different sizes and shapes. Some of commonly manufactured bellows are circular Expansion Bellows, Hing Type Bellows, Rectangular, Gimble Type, etc. These are made according to the requirements of different industries and this product is effective enough to satisfy the customer needs.

Safely Adjusts With The Dimensional Changes - It is used in the pipe-work systems where it goes through expansion and contraction in the dimensions. Due to such changes, any other element can break down but this product manufactured by one of the prominent Expansion Bellow Manufacturers stands strong in the varying environment as well.
Apart from the aforementioned features, this product has a lot to offer. If you need to discover the technical specifications and other details regarding this product, feel free to connect to us through call or mail. We will be obliged to solve your enquiries in the best way possible.