ANFD is short for Agitated Nutsche Filter Dryer and is a machine that is used for the purpose of separating solid and liquid by filtration under pressure or vacuum. It serves applications such as Dye, Paint, and Pharmaceutical Production and Wastewater Treatment. There is a different segment of bellows specially designed to support this device and is known as ANFD Bellows.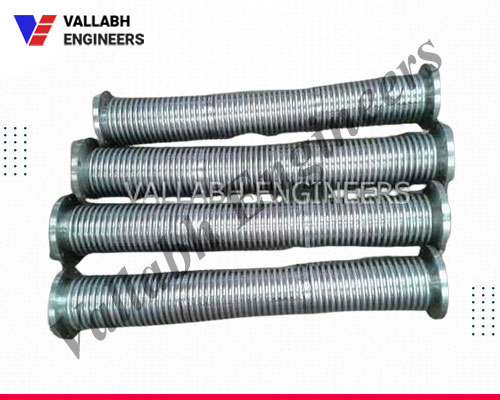 Vallabh Engineers is known as one of the paramount ANFD Bellow Manufacturers as we provide the best solutions in considerable rates. If you are pondering, what is the use of bellows in this equipment then the purpose is explained as follows:
As the hot liquid gets poured into the ANFD vessel on a daily basis, it could hamper its quality and make the pipes in it expand or contract. The presence of bellows gives it uniformity of shape, makes it stronger and increases its durability.
Bellows made with stainless steel do not corrode and have an anti-rust property which makes it safe to be used and lasting for many years. The sturdiness of the bellows provides strength to the vessel.
If you are making use of this vessel and need a bellow to improve its functioning, you can refer to one of the leading Expansion Bellow Manufacturers such as us. Our products are gaining country-wide appreciation and recognition due to the supreme quality and sturdy construction. You can own these bellows easily, by calling us right away and fixing your order with us.