Industrial Bellows is an important industrial component that has a huge demand in manufacturing plant, industrial fluid pipes, and major structures and more. Therefore, these are available in different configurations and one can make their choice, as per their needs. Vallabh Engineers is one of the best Industrial Bellow Manufacturers that you can trust. Our offered range is as per industry standards and designed to give customers value for their money.
Top Things To Keep In Mind While Buying Industrial Bellows: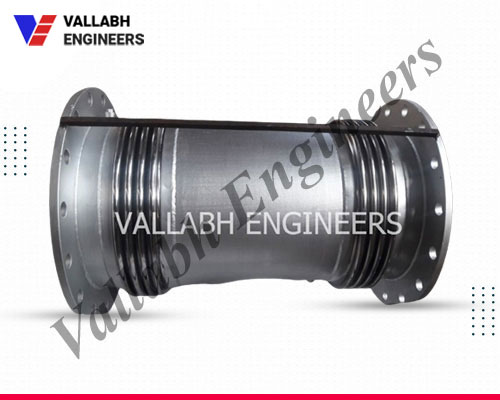 Temperature Extremes: Industrial Bellows that you are about to buy for your application should be rigid enough to withstand tough conditions and high-temperature. This is the very first and foremost thing you need to pay your attention to.

Geometric Constraints: Industrial Bellows you are buying should be adhered to Geometric Constraints, to be sure that they will not lose their original shape and size even while being exposed to the harsh environment.

Pressure Differential: Make sure the industrial bellow you are buying can handle different pressure and work, as per the need of your application.

Check Their Configurations: Since Industrial Bellows are available in different shapes and sizes, so you should better check, which one would be the ideal fit for your application.
If you are looking for one of the preeminent Expansion Bellow Manufacturers, we are right here to serve you. Share your requirements with us, our experts would be glad to assist regarding the same.