When it comes to choosing bellows, so the very first question that strikes the mind is, which one would be ideal, metal one or non-metallic? An in-depth look at both of them can help you make the choice and cut the confusion. Vallabh Engineers - one of the best Expansion Bellow Manufacturers in Vadodara has a wide range of bellows to cater to your customized demands. And here we jotted down a few points that can help you know the actual difference between metal bellows and non-metallic bellows. So, let's have a look.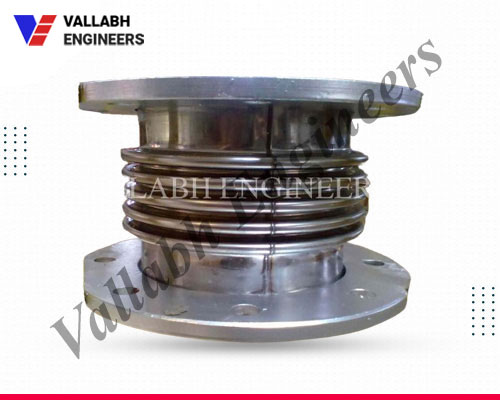 Metal Bellows: Firstly, if we talk about Metal Bellows, these are very flexible, robust and can withstand tough conditions. These are made using a thin gauge that can compress whenever the pressure is applied to the same. These are designed to absorb mechanical and thermal movement other than in service and doesn't get damaged easily and have a long-serving life.
Non-Metallic Bellows: On the other hand, if we talk about non-metallic bellows, these are made out of synthetic fibre and can be used in a variety of applications. These are suitable for providing stress-relief in the piping industry for mechanical vibrations.
Which One Is Better?
In simple words, we can say both have their importance and ability to serve, as per the requirements. But if it comes to choosing one among them, we would say that metal bellows are better than the non-metallic ones. They have a multiple-layer design that enhances its use in various applications in different industries and this makes them ideal to invest in.
If you are searching for one of the prominent Metal Bellow Manufacturers in Vadodara, we are right here to serve you. Our custom made solutions are designed to benefit your process and application. Send us your enquiry, to be in touch now.