Expansion joints are the materials which are known for absorbing axial displacement of piping that is caused by some changes including changes in temperature, lateral displacement and angular displacement. Expansion bellow is an essential part of these joints without which the working of the joints cannot be possible. Here, at Vallabh Engineers, we have a team of skilful and expert professionals that could offer you customized bellows at the most reasonable costs. We have a bag full of skills and benefits that make us count among top Expansion Bellow Manufacturers in India.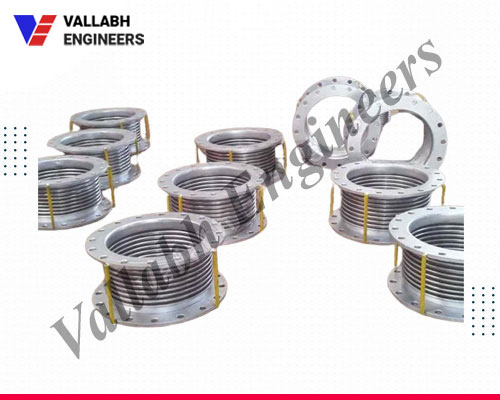 If you are unaware of the diverse areas of application covered by these bellows, you shall have a look at the points stated underneath. Expansion Bellows and Joints can be made in use in the following sectors and industries:
These are found between the sections of buildings

Multiple bridges make use of these elements

Expansion bellows are also utilised in the sidewalks

Railway tracks make use of these bellows

Piping systems and ships also crucially utilise the bellows

Petrochemical complexes have a wide demand of these bellows

These devices can also be used in the formation of electric power plants

Steel Plants and Chemical plants are responsible for the high demand of expansion bellows
After learning about the various applications of these bellows and joints, if you think that your industry also requires these bellows from one of the reliable sources; Vallabh Engineers is the place to go for. We are counted among prominent Axial Bellow Manufacturers that can deliver the clients with appreciable quality devices that are head and shoulder above that of the competitors.